ABOUT US
The Princetown Whisky Distillery Story
A Unique Opportunity
Princetown Distillery is a new whiskey Distillery currently nearing completion on Duchy Land owned by HRH Prince of Wales. In association with Spirit Traders, Princetown Distillery invite a limited number of investors to acquire a limited number of casks that will be set to lay in 2023.
Our vision is to revive the important English Whisky industry of the 1700s and 1800s and make it great again. Princetown Whisky will bring commercial-scale English whisky back to the forefront of public consciousness.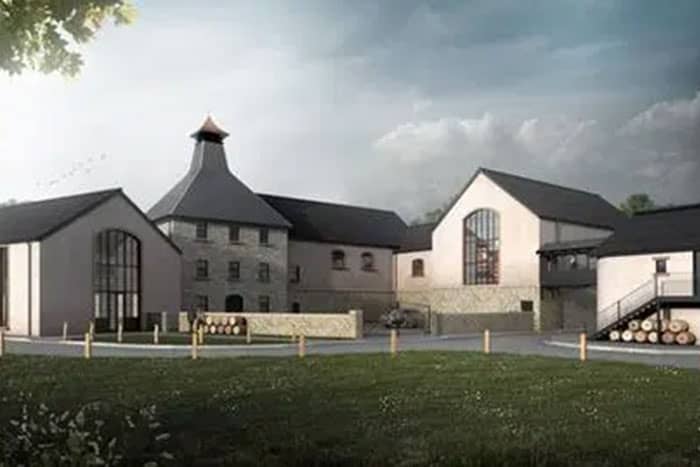 The Highest Whisky Distillery in the British Isles
Our challenge was to discover perfect conditions for distilling, aging and blending the finest English whisky. After a four year quest to find the perfect location, here among the rugged granite tors and the shrouded peaks of Dartmoor, Britain's highest distillery found a home where a unique coolness prevails throughout the year.
Exceptional whisky distilleries are found at high altitude where a purity of distillation is naturally supported, since higher altitudes promote natural partial low-pressure distillation.
Higher Altitudes Make a Higher Quality Product
At higher elevations, where the air is thinner and atmospheric pressure is lower, the temperature at which the spirit boils in the copper still is also lower. This is good as temperature control is one of the most important factors in distilling a good spirit.
The Dartmoor heights and windswept terrain produce a spirit with a pureness and complexity perfect for our purpose. From the cool airs develop a warmth and depth of character rich in its origin.
Our spirit is distilled at lower temperature, in beautiful copper stills high on the Dartmoor plateau; producing a very significant energy reduction. This makes our whisky among the most sustainable available.
Exceptional Purity
Using the very essence of Dartmoor we have brought together perfect natural conditions with exceptionally skilled distillers to create the finest world-class single malts. Only pure waters from the source of the River Dart combined with exceptional quality English distilling barley; activated by a spot of secret and wild yeasts are used to produce our fine high-moorland spirit of yesteryear.